Excluding Coupon Discounts
promotion
Free Shipping
Basic shipping service is free when purchase from boulies
Perfect ergonomics to be your ELITE auxiliary.
High-grade material, improved ergonomics and eccentric-elegant design, let ELITE series gaming chair stand out for gaming chairs. The special design of its backrest ensures it conforms to the natural curvature of the spine, helping distributing the weight of the user which will suit for individuals who have the highest expectations of themselves and their environments.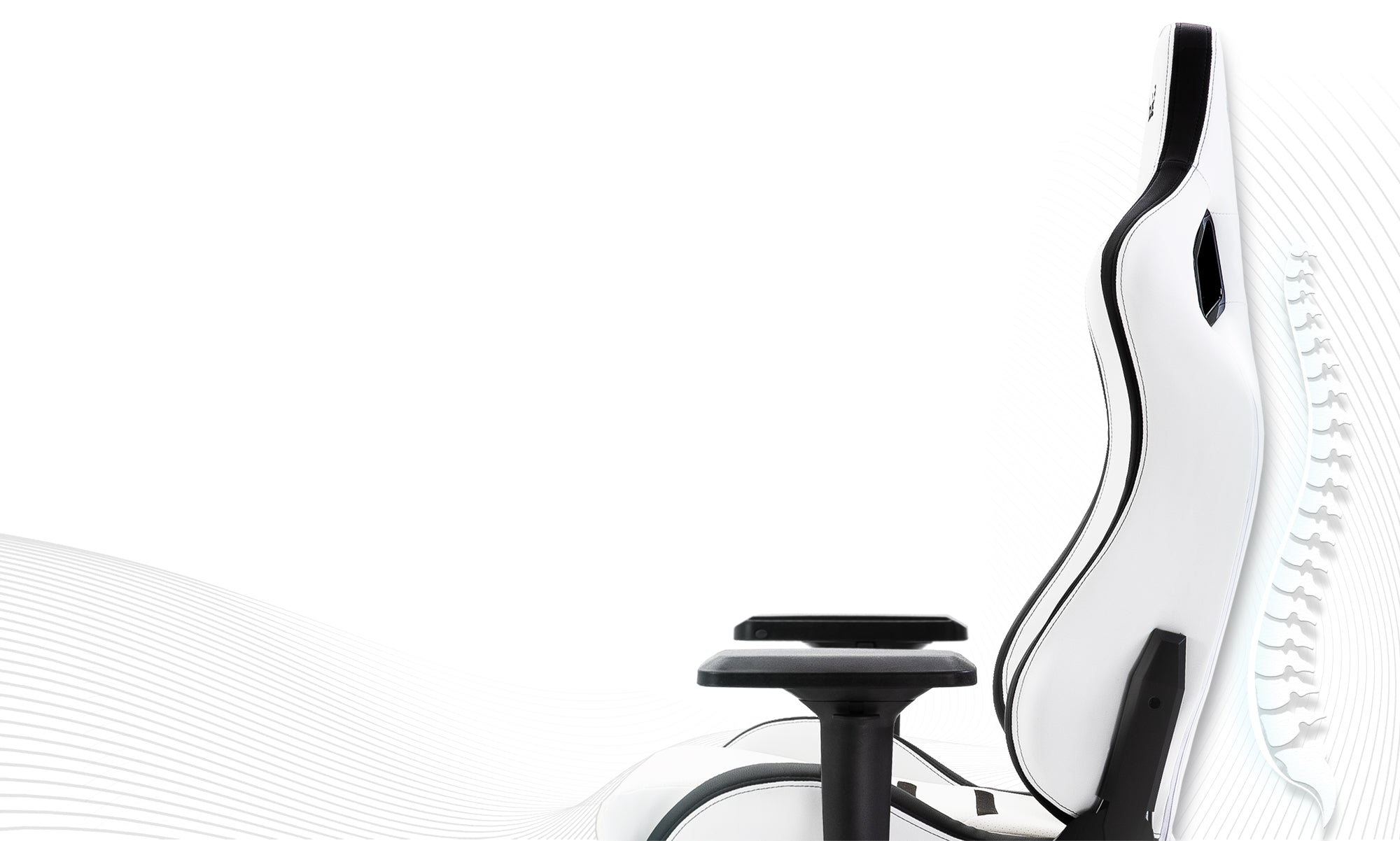 boulies Ultraflex PU
For perfect gaming chairs' leather, not only we need it durable, we pay attention on it comfortable, soft and smooth as well. After hundreds of tested, we made our signature boulies ultraflex PU leather with upholstery of sports cars - microfiber suede. To ensure the chair more breathable, we especially add the perforated leather design.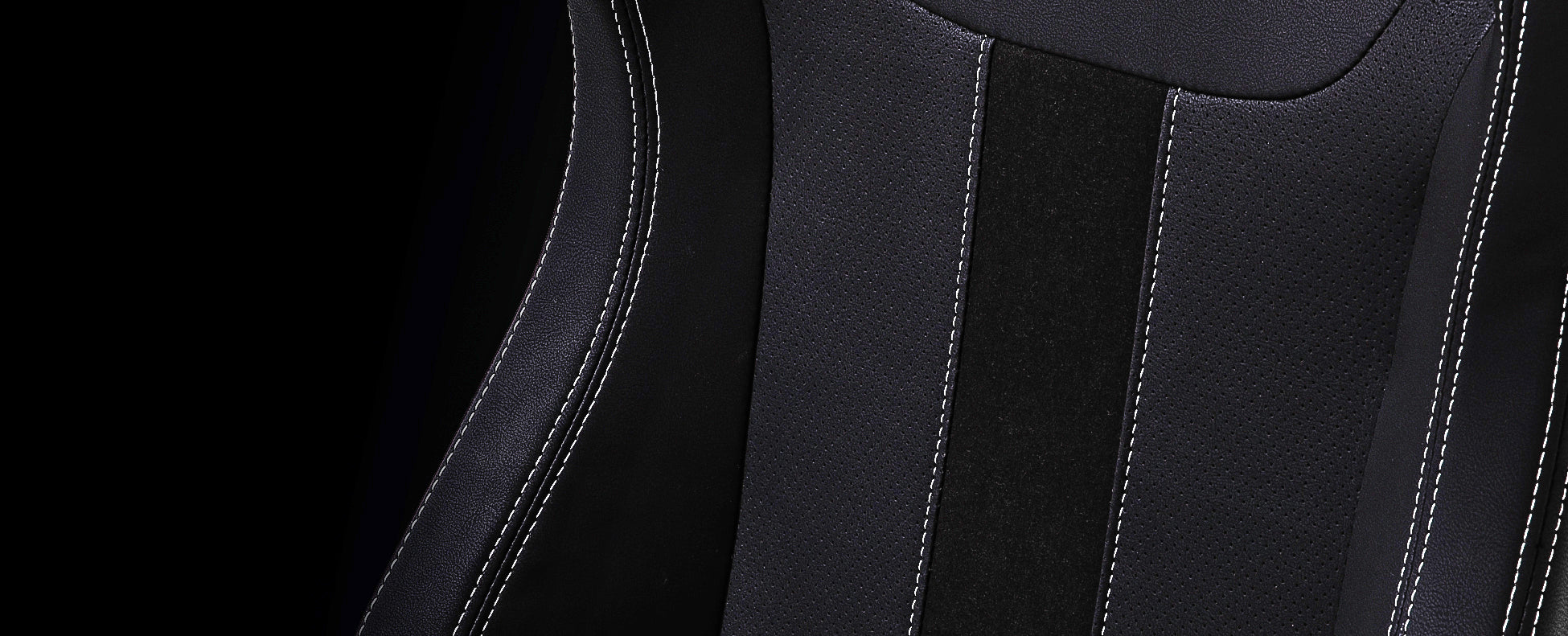 boulies W/R Fabric
With a special dyeing and finishing process, woven with high-strength fibers, boulies new signature fabric is more durable, strong and breathable. Furthermore, to prevent the outer layer of the fabric from becoming saturated with water/juice, we add a coating to fabrics to make the fabric become a water repellent fabric to give your room a stylish and refreshing area.


1. "W/R" for water repellent.
2. The hydrophobic effect will gradually disappear over time. The degree and speed of the disappearance are related to the method and intensity of use.
Designed to support the exact position you want.
With more than 6 adjustable functions, you can always find a more comfortable posture for gaming, or working.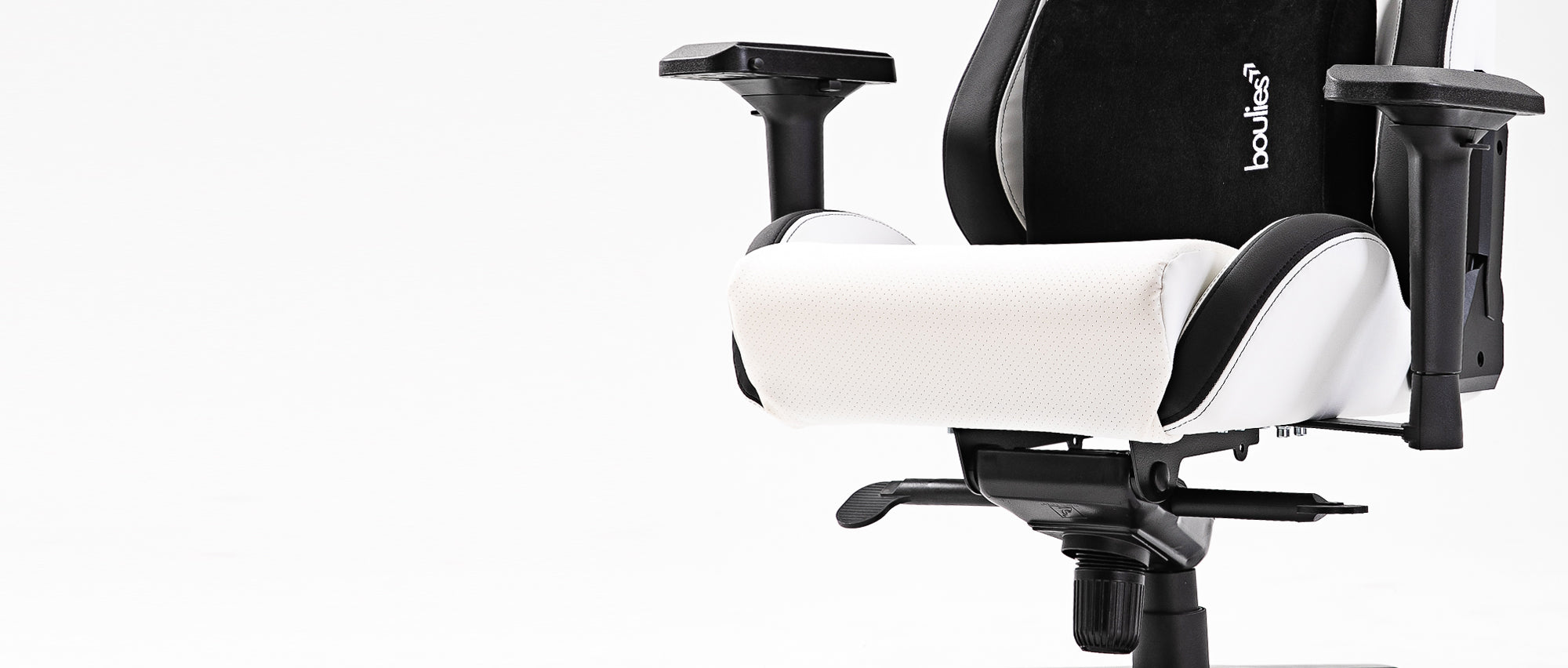 Special Designed Backrest
The elite series has special designed backrest. We made the backrest curve similar to the natural curvature of the human spine, so that standard body size person can rest comfortably on this chair without relying on a headrest or lumbar pillow. In order to adapt to people of different body shapes, a headrest pillow and a lumbar pillow will still be included in the package.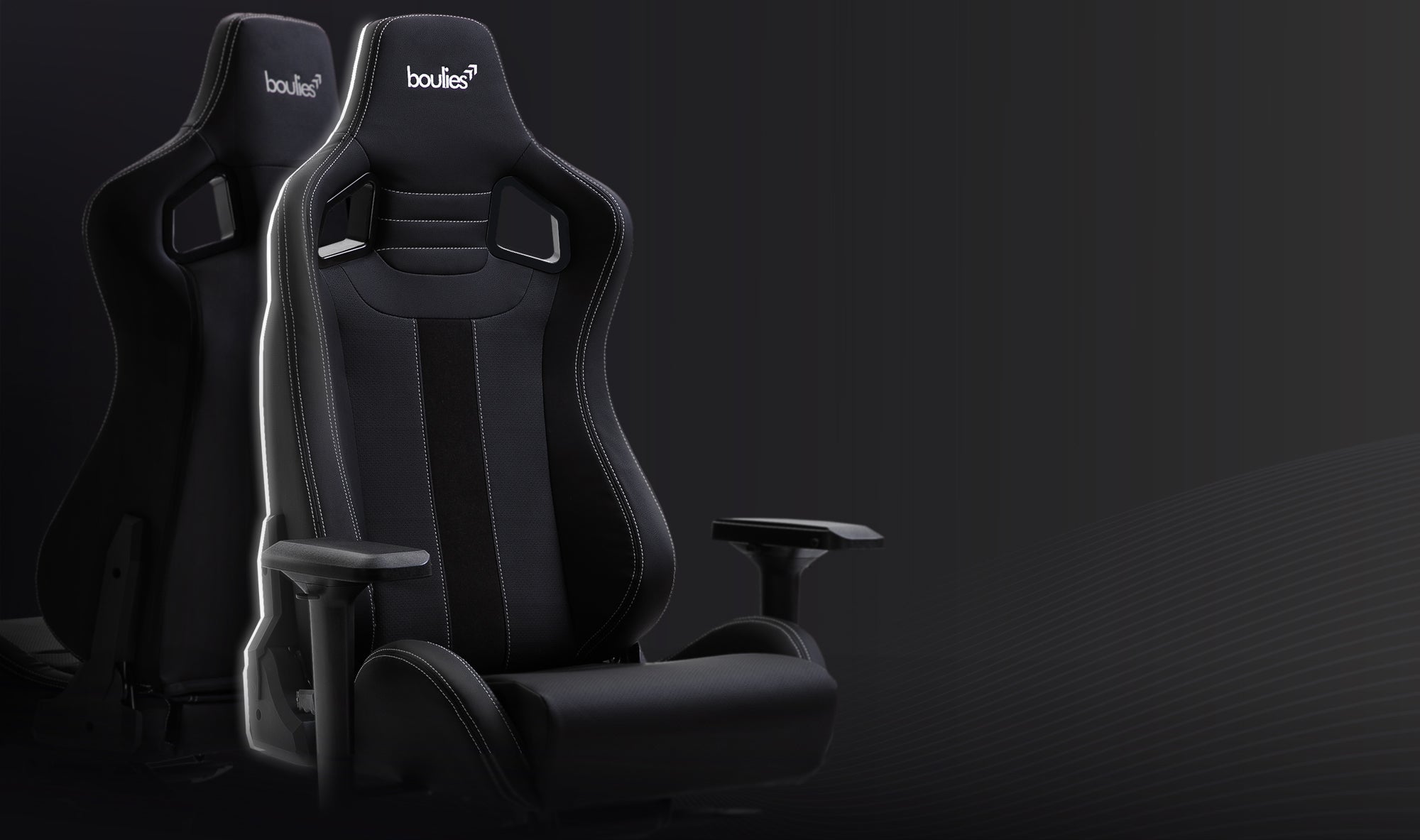 With full control of boulies multi-tilt mechanism, you can lock or unlock your position and sit at any angle you want.
8 ways adjustable support for your elbow and wrist to mitigate the risk of carpal tunnel.
Made to be durable yet wooden floor friendly, XL PU caster is so smooth that can be used on the clean wooden floor.
Upgraded with a premium metal to provide extremely stability and strength, each base is not only perfectly balanced but also strong bearing capacity.
The best class of the gas hydraulics for stability and safety, including safety certifications such as BIFMA(by SGS).
Product Dimensions
Recommended Height
170 - 192cm
5'7" - 6'4"
Max Weight
110kg
240lbs
A: Seat Height
47 - 55cm
18.5" - 21.7"
C: Backrest Height
85cm
33.5"
D: Arm Height
64 - 77cm
25.2" - 30.3"
F: Backrest Width
53cm
20.9"
Product Details
FUNCTIONS
360° swivel
Seat height adjustable
Full-length backrest recline
15 degree rocking
Tilt position lock
Armrest 8 ways adjustable
SPECIFICATION
Upholstery
Boulies ultraflex leather (with partial perforated) + microfiber suede
Boulies W/R fabric + microfiber
Frame
Extra Strong Steel Frame
Five star foot base
Aluminum Base
Tilt mechanism
Multi tilt
Hydraulics
Class 4 (Top Class)
Customer Reviews
Media Reviews
Best chair i've had
Really comfy really high quality, highly recommended. For the price you won't find a better chair. One small fault with mine is that the left handle is slightly wobbly, but that can be overlooked.
Fantastic
Comfortable and very sturdy. Excellent for gaming for long hours and i use it for my artwork aswell which also takes hours.
The ergonomics are on point, i have a lower back injury and tgis chair has been fantastic.
Thankyou Boulies!!
G
New chair Boulies Elite bought in January 2021
I bought a Boulies chair for the lumbar control - I assumed all the chairs had a lumbar control, I was wrong only the Masters has it - First mistake by myself in not understanding the differences. However here is my review of the Elite.
Pros:
Seat fabric quality is very high
Came mostly assembled (very easy to finish)
The arm adjusters work OK
Rocks easily with no noticeable squeaks
Cons:
Casters are just OK for the cost - even on laminate seems hard to move. Doesn't seem to glide easily
The seat cushion is hard - not much padding for my rear and also pushes up into my legs which seems to be cutting off my leg circulation. (By the way , I am 180cms and weigh 89 kgs)
The height adjuster does not rise enough - and the paddle adjuster feels like it may break. (appears to be a flimsy plastic).
The supplied Lumbar cushion is not ergonomic the way the straps are attached - I solved the problem by turning the cushion so the the curved edges go across the chair rather than up and down. The straps are now weird but functional.
All in all, I am rather disappointed in this chair
Hello, sorry to hear that you have such problems. Please contact our support team via email: support@boulies.com or via our contact page with your order number and pictures or video. We will try our best to assist you.
Fanastic Chair
Fanatastic. Solid and great build, excellent quality.
Only issue is lumbar pillow and headrest pillow are too big. This is not much of a problem though as you can open both and take out the foam to get them to the desired level that is comfortable. Just keep the foam in a zip-lock bag or something similar as you may wish to thicken at a later date.
Worth the money
The chair is well above my expectation...Very comfy chair! Must say it's a truly great experience and I will definitely recommend to all my friends!